First you will need to get to the computer management screen. Right click on "my computer" and then click manage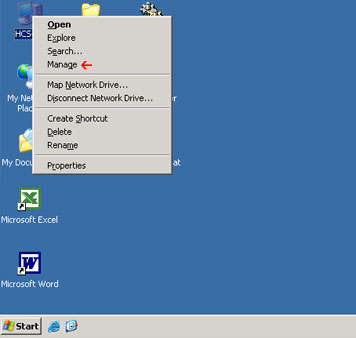 Next, click Disk Management locate your external drive. In this instance, it is called IOMEGA_HDD.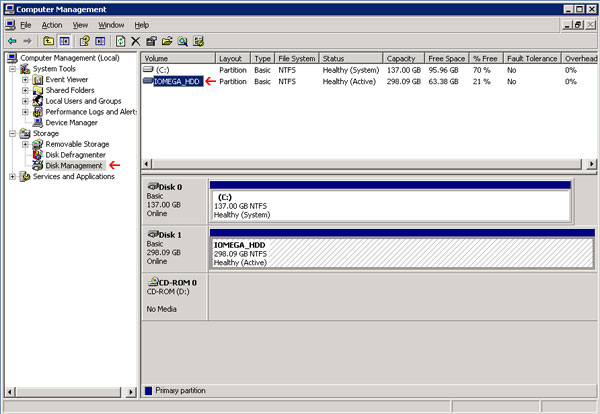 Right click the drive and go to "Change Driveletter and Paths"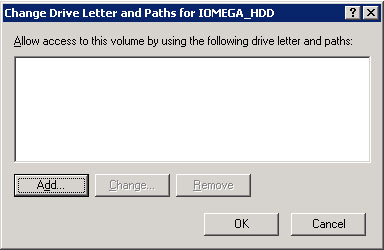 Click Add and select your new drive letter. Click OK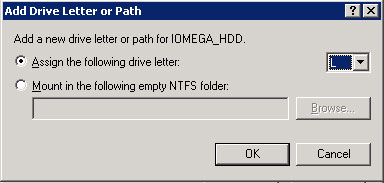 If done correctly, your new driveletter will appear in the Disk Management Screen.